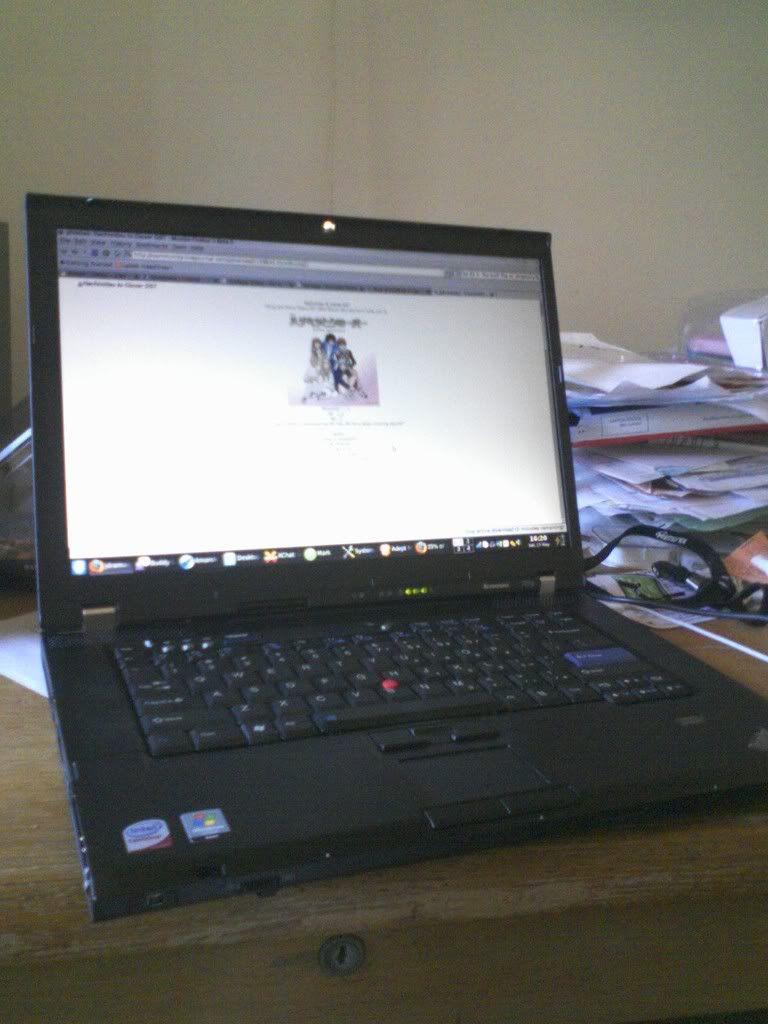 My cell phone camera doesn't take great shots, but this'll do. First is of the laptop itself, running Firefox on KDE 4. Second of the fingerprint scanner.
Stats:
Lenovo Thinkpad T61p
Kubuntu 8.04 Hardy Heron KDE 4 Remix
Intel Core 2 Duo 2.5 GHz 6144kb cache (each core) 800 MHz FSB
160 GB 7200 RPM Hard Drive
nVidia Quadro FX 570M 256MB
2 Gb PC-5700 667 MHz
Bluetooth/Wireless/Usual
Fingerprint Reader
Summary:
Despite Windows Vista's best attempts to stop me from shrinking the partition, I did it anyway, though I guess I'll have to "recover" Vista later, when I feel like a masochist and want to run Windows. That aside, Kubuntu works like a charm, so I'm pretty satisfied. Only regret is that I don't have enough time right now to do anything for Amarok, thanks again to school. Hope to have free time starting Tuesday.